I was talking to a friend this morning and reminded him that tomorrow is National Employee Appreciation Day.
"Really? I didn't know there was such a thing," said my friend, whom I suspect speaks for most Americans.
But alas, tomorrow is in fact National Employee Appreciation Day, the day we've set aside
since 1995
on the first Friday of March to honor employees for all they do. In this recession, employees might be doing the jobs of two or three people, so let's take a few minutes to pat them on the back for a job well done, shall we?
If you suddenly feel like you've forgotten your spouse's birthday and find yourself floundering for last-minute ideas to mark the occasion, there are tons of
websites
ready to help you out.
Or maybe you can simply take a few minutes to think about the things your employees might really see as a nice reward, from a catered lunch (buy the
good sandwiches
this time) to being able to leave an hour or two early with pay. Marking the occasion doesn't have to be expensive, though. The whole point is to let employees know that you know they're working hard.
So let's give a nice round of applause to America's employees. Keep up the good work!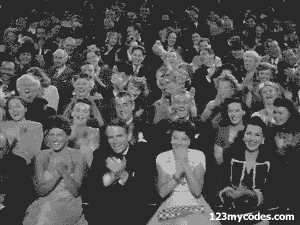 Update:
Here's
my 2012 post on the topic entitled
How To Look Like You Remembered National Employee Appreciation Day,
which includes handy tips for time-strapped managers.